Electrical Testing & Inspection Reporting
Electrical Services and Solar Installation Services
Electrical Testing and Inspection Reporting
Our electricians are fully qualified and certified to carry out a variety of electrical tests and inspections. We provide full electrical inspection reports with recommendations to solve any defects or issues found.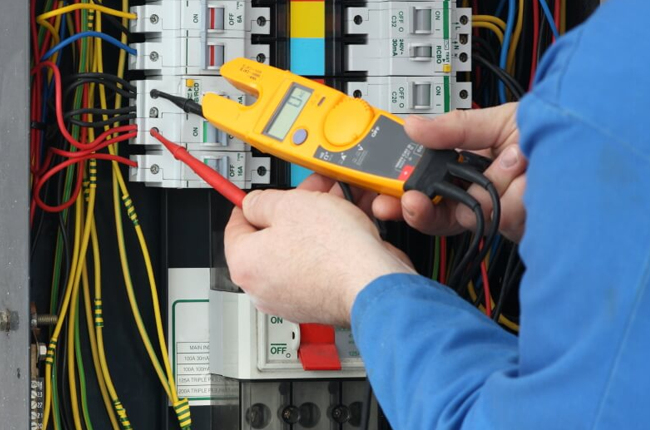 We provide PAT testing (Portable Application Testing). Equipment and appliance manufacturers advise that you get appliances inspected and tested regularly in case they have become faulty or unsafe over time.
Our electricians are fully trained and authorised to test both domestic and
industrial appliances and certify they are safe for continued use.

Commercial Electrical Inspections
Employers have a legal duty of care to maintain, inspect, test and repair electrical installations to ensure a safe workplace for all.
It's important for business owners to prevent accidents and avoid interrupted
service by investing in regular electrical inspections. Accidents and complications can happen, costing your company downtime, production loss, injury claims and increased insurance premiums.
An electrical safety inspection can detect loose connections or overloaded parts in the distribution board or machine. Such faults can be quickly fixed before a
problem arises. An added bonus of having a professional and qualified electrical inspection is many insurance companies will give you a discount if you have a
regular inspection programme in plac