Solar PV Panel Installation
Electrical Services and Solar Installation Services
Solar Panel Installation in Ireland
Reduce your carbon footprint and energy bills today.
As specialists in solar panel design, installation and maintenance, we have a long-term commitment to help lead Ireland away from expensive fossil fuels and towards cleaner renewable energies.
Our solar panel technicians work with both rooftop solar panels and ground mounted solar panels.
From installation to maintenance, we're here to help you save money and help the planet for the long haul.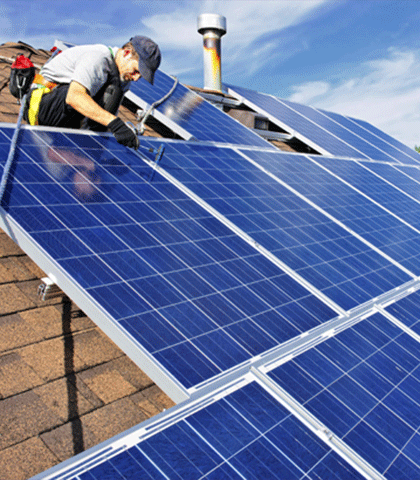 Solar Panel Installation in Ireland

Save Money on Your Electricity Bills
For domestic installations, a solar PV system can save you between €300-€1500 per year, on average, on your electricity bill. For larger installations, savings can be up to €1,000 per year based on today's energy prices.

Improved Your Property's BER Rating
Solar PV installation significantly improves your property's BER rating. If you're thinking of selling your property in the future, this could add serious value to your home.

Solar panels are known as the green energy option. By generating your own renewable electricity, you'll be cutting down on your greenhouse gas emissions significantly.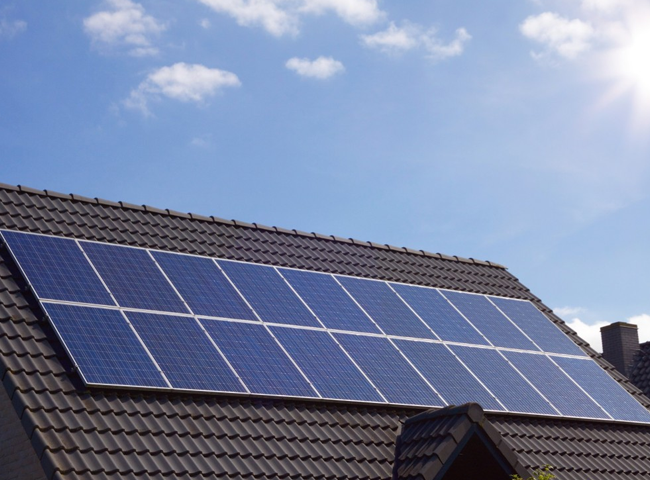 Solar Power Grants in Ireland
If you're interested in investing in solar panels for your property, there are grants available to help you manage the initial costs. As part of the unrivalled solar panel installation service from Eco Solar Energy, we can help you every step of the way from application to installation.
If you're looking for solar panels installed on your home, there are grants and
rebates available from SEAI. You can download the grant details and requirements here.
For agricultural property owners, there are currently grants available for solar energy from the TAMS scheme by the Department of Agriculture, Food and the Marine.
For business owners, there are energy efficiency grants available from SEAI.